Artist's impression of Skye sea body man released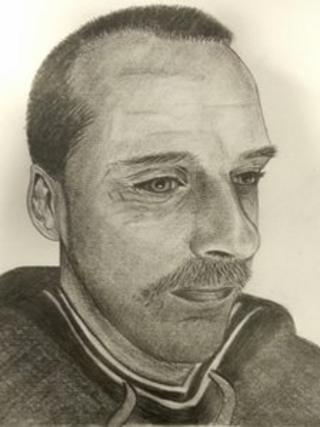 Police investigating the discovery of a body in the sea near Kyleakin on Skye have released an artist's impression of the man in a bid to identify him.
The man's death is not being treated as suspicious. His body was found in the water at Kyleside last week.
The man was between 35 to 45 years old, about 5'10" in height, of medium build, with short dark hair. He has the letter "G" tattooed close to his wrist.
He was found wearing a blue Everlast hooded top and a blue body warmer.
He had dark coloured jeans with a Levi leather belt and was wearing a chrome Sekonda watch and a Help for Heroes wrist band.
The man was also wearing black Nike trainers and had a Reebok black and red backpack.