Warning after fences cut at contaminated Caithness woodland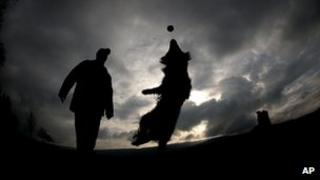 Fresh attempts are being made to stop people entering a contaminated woodland which was closed five years ago.
Heavy metals, arsenic and asbestos were detected in the soil and surface water at Newtonhill Community Woodland, a former landfill site, near Wick.
The woods were closed to the public, but Highland Council said people had been ignoring warning signs and cutting holes in the fence to gain access.
A car park near the woods is to be closed in an attempt to deter people.
Heavy duty vandal-proof information panels will also be erected at the roadside.
Highland Council said the new signs will make it "clear beyond reasonable doubt" why the car park and woods were closed.
The panels will also give information about the location of new community woodland further along the road at Newtonhill Croft.
'Determined vandalism'
In a statement, the local authority said some people were still going into the Newtonhill woods knowing there was a potential risk to their health.
The council said: "The provision of fencing and signage has proved insufficient to deter repeated and determined vandalism and members of the public continue to take access to the former landfill for recreational purposes.
"Whilst the individuals responsible for the vandalism are entering the area knowingly and therefore at their own risk, those who take access afterwards may be less well-informed, for example unaccompanied children who may enter through cuts in the fence."
Three years ago, dog walkers were warned against ignoring the risks of venturing into the woods.