Highland driver fails in A96 police speed gun challenge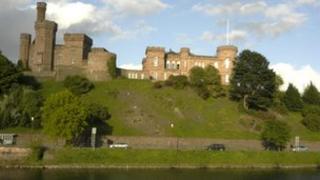 A 34-year-old man has been fined and banned from driving for a year after police recorded him driving at 129mph on the A96.
David Bailey, of Dalcross, claimed the officers' laser gun was not working properly.
But one of the officers told a hearing that they could see he was driving in an "outrageous" manner without the aid of the device.
Sheriff Margaret Neilson has found Bailey guilty of dangerous driving.
At Inverness Sheriff Court, she fined him £750 and banned him from driving for a year after hearing he had two previous road traffic convictions.
Bailey admitted driving his father's car at about 90mph in a 60mph zone, but said he was road testing it to determine the source of a misfiring fault.
The police traffic officers said the speed gun was operating as it should have been at midnight on 11 November last year on the A96 at Gollanfield between Inverness and Nairn, the court heard at an earlier hearing.
'Reasonable doubt'
But defence witnesses, one an expert in speed recording devices and the other Bailey's father, challenged the use of the device.
Electrical engineer Dr Michael Clark criticised the conditions in which the police used the laser gun - aiming it at Bailey's BMW M series through a gap in a hedge - and the fact they had not followed testing guidelines.
Bailey's defence solicitor advocate, Richard Freeman, asked Sheriff Neilson to acquit his client because there was "reasonable doubt" about the accuracy of the 129mph reading.
His 61-year-old father, John, an MBE and a retired Army major, was the last witness to give evidence at the earlier hearing.
Mr Bailey said he spent hours walking and driving the stretch of road where his son was caught at the wheel of his car.
The former solider also said he was an expert in speed, time and distance.
Mr Bailey told the court that by his calculations the officers' car, a three litre BMW X5, could not have caught up with his son where it did if his son was travelling at 129mph.
However, at the court on Wednesday, Sheriff Nelson convicted Bailey.
She told him: "I found the Crown witnesses to be both credible and reliable and I am satisfied the charge is proven beyond reasonable doubt."