Filming starts on Skye for new Gaelic soap Bannan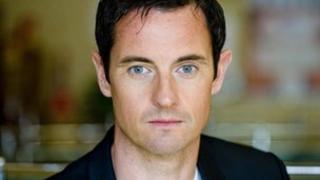 Filming of the first Gaelic soap for years has started on Skye.
Three half-hour pilot episodes of Bannan, The Ties That Bind in English, have been commissioned by BBC Alba.
It will follow the story of a young woman's return to the island she left when she was 18 to escape from her family and the location.
Chris Young, who produced E4 comedy The Inbetweeners, is working with screenwriter Chrisella Ross and actor-director Tony Kearney on Bannan.
If the pilots are successful, up to 20 episodes a year could be produced.
Creative Scotland has provided £300,000 and MG Alba, which runs BBC Alba in partnership with the BBC, is also helping to fund the making of the new soap.
Skye-based Young said Bannan was being made on a low budget.
He said: "We are making drama for half the cost of what is going out on BBC One, but we will be judged as if it is the same.
"So I have to do everything to a very high quality."
The producer and film-maker added: "I did The Inbetweeners and we started on six-and-a-half hours and it became a phenomenon, but that was partly because we did stuff really well."
Previous Gaelic drama included Machair, a soap based on Lewis which was broadcast in the 1990s.
Kearney, who is directing Bannan, appear in Machair and also BBC Scotland soap River City.
The latest annual report for BBC Alba identified original drama as something that was lacking on the channel.
Meanwhile, a new six-part factual series exploring life on Harris in the Western Isles starts on 16 September.
The island has a population of about 2,000, with 700 of those people living in North Harris which was taken over by the community 10 years ago.
BBC Alba's From Harris with Love will also visit the south of the island and the Bays of Harris in the east.
Those to feature in the programme include regular island visitor Alison O'Neill, fifth year pupil Moreen Maclennan and Akram Ulhaq who runs a shop.
Long-time shepherd Alasdair Macdonald and Sammy Macleod, who handles fishing permits for Laxdale loch, will also appear in the programme.