Most of A9 from Inverness to Perth to be dualled by 2022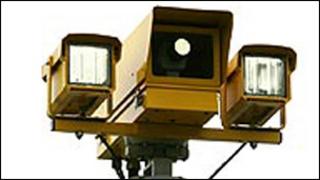 More than half the A9 between Perth and Inverness will be dual carriageway by 2022, Transport Minister Keith Brown has said.
Following a meeting with a group of Free Church of Scotland ministers, Mr Brown said he was looking at ways to bringing forward some of the work.
A £3bn project to upgrade 80 miles (128.7km) of single carriageway is scheduled to be completed in 2025.
The church ministers met with Mr Brown to raise their concerns about the A9.
They have called for the upgrade to be fast tracked.
The ministers have also criticised the Scottish government's plan for average speed cameras from Dunblane to Inverness with a 40mph speed restriction for HGVs.
They fear the move will frustrate motorists and raise the risk of bad overtaking manoeuvres.
Rev Alasdair Macleod, a former civil engineer who pastors Lochbroom and Coigach Free Church in Ullapool, said the upgrade could be brought forward.
He said: "Having had experience in the planning and design of different civil engineering projects prior to entering the ministry, any idea that there are engineering or planning obstacles that would delay dualling the A9 until 2025 is disingenuous to say the least.
"We are in open country not in built-up urban areas.
"Engineering projects like this are straightforward by comparison, especially in the Highlands section of the A9."
Mr Brown said efforts were being made to bring forward elements of the work and that more than half of the road involved would be dualled by 2022.
But he said the project was "challenging and complex" and legal and environmental protection rules had to be followed.
Mr Brown said: "The A9 passes through areas which are breathtaking and hugely important in terms of wildlife and landscape - not to mention people's homes.
"The suggestion that we can somehow ignore these procedures and not consult people who stand to be affected by the upgrading work is of course not possible.
"We are legally bound to examine the possible impacts of the programme on the environment and have already published the Strategic Environmental Assessment for the route for consultation."