Police issue advice amid concern about Inverness thefts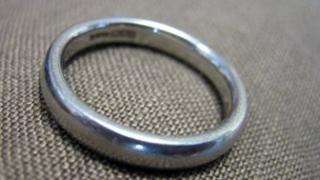 Police have said they are aware of concerns among residents of Inverness about break-ins and sneak-in thefts at properties in the city.
A woman who confronted an intruder at her home has used a Facebook campaign to raise awareness about the problem, according to the Highland News.
Area police commander Ch Insp Graeme Murdoch said the city had experienced a number of incidents in recent months.
He added that five persistent offenders had been arrested.
Police Scotland issued advice that included urging households to keep all doors and windows locked when out and at night.
The force also recommended that people photograph their jewellery and other valuables and note any serial numbers in case the items were stolen.
Ch Insp Murdoch said: "Inverness city has experienced a number of housebreakings and sneak-in thefts to domestic properties over recent months.
"We are aware that this has caused some concern in the community which is to be expected."
'Marked reduction'
The officer said as a result of a significant police effort to tackle the problem, five people had been separately arrested and charged.
Ch Insp Murdoch added: "Of these five, one has been sentenced to a term of imprisonment, two were remanded by the court and the remaining two face prosecution.
"There has been a very marked reduction in this type of crime during the last two weeks and we will continue our commitment to bringing criminals of this type to justice."
Thursday's edition of the Highland News reported the launch of the Facebook campaign.
Another newspaper, the Inverness Courier, had also reported on break-ins in the city.
Earlier this week, Police Scotland said officers had stopped and spoken to more than 1,100 motorists and searched 150 vehicles over the past two weeks in an effort to tackle break-ins in Lochaber.
The latest in a series of thefts happened in Glencoe on Sunday night when police said a significant amount of money was stolen from a property.
Homes, vehicles, outbuildings and businesses have been broken into, usually between midnight and 06:00.
Police have urged people to take precautions against thieves.