Vehicles searched in Lochaber thefts crackdown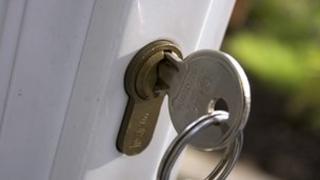 Police have stopped and spoken to more than 1,100 motorists and searched 150 vehicles over the last two weeks in an effort to tackle break-ins in Lochaber.
The latest in a series of thefts happened in Glencoe on Sunday night when police said a significant amount of money was stolen from a property.
Homes, vehicles, outbuildings and businesses have been broken into, usually between midnight and 06:00.
Police have urged people to take precautions against thieves.
Ch Insp Derek Paterson, area commander for Lochaber, Skye and Lochalsh, said Lochaber had low levels of crime.
But he added: "This breeds a certain complacency when it comes to securing property and valuables.
"This makes us a soft target which others are exploiting."
He said police officers would continue the stop and searches of vehicles, but asked residents to take action themselves to deter thieves.
The senior officer said: "Basic measures such as locking your homes and outbuildings, securing vehicles and not leaving unattended property lying around will assist in this."
Police in Lochaber are also finalising plans for a series of presentations to take place where an officer will provide advice and guidance in security.