NHS Highland sorry for failings in patient's care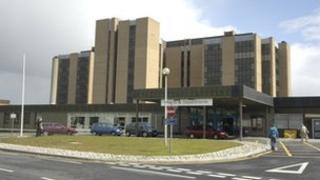 NHS Highland has apologised for failing to give proper care and treatment to a patient with dementia.
The man, who has not been named, was admitted to Raigmore Hospital in Inverness in January 2012 after having a seizure.
A watchdog has upheld a complaint from his wife that he was not given appropriate care and treatment.
The Scottish Public Services Ombudsman's Office has made a number of recommendations.
The woman's complaint that her husband was not properly assessed for rehabilitation prior to his discharge was also upheld.
NHS Highland said it fully accepted the recommendations made and wanted to publicly apologise for its failures in the patient's care.
Chief executive Elaine Mead said: "I have written to the family to say how truly sorry we are about what happened and to explain the steps we have already taken to implement improvements.
"We have studied the report in detail, and alongside this, have carried out our own review.
"We are also in touch with the couple with a view to assessing the patient to see if they would benefit from further physiotherapy."