Short breaks 'worth £175.5m to Lochaber'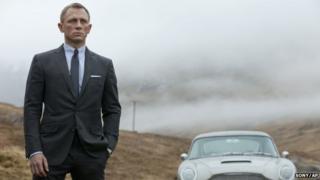 Overnight stays by holidaymakers were worth £175.5m to the Lochaber economy last year, according to a newly-released Highland Council report.
It said Glencoe was among the areas to benefit because it was accessible to people travelling from central Scotland for short breaks in the Highlands.
However, remoter parts of Lochaber such as Ardnamurchan had fewer visitors.
Highland councillors are to be asked whether to support the setting up of a group to boost tourism.
Called a Tourism Business Improvement District, the initiative would involve and be led by businesses in Lochaber.
The proposal will be considered by councillors at a meeting next week.
Shooting of scenes for major films has been credited as attracting large numbers of tourists to Lochaber.
Mel Gibson's Braveheart, new James Bond movie Skyfall and the Harry Potter films are among the big budget features to have scenes shot in the area.