Skye farmer accused of sex offences against six boys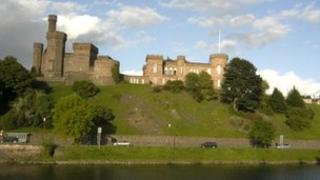 A 69-year-old man has gone on trial at Inverness Sheriff Court accused of sexual offences involving six boys.
Neil Campbell faces charges related to alleged offences at his farm on Skye and at other locations. It is claimed they happened between 1995 and 2011.
A joint minute of agreement has been lodged by defence advocate Bill Adam and prosecutor Stewart MacIver.
It includes details of an injury Mr Campbell had suffered which affected parts of his brain.
The injury involved parts of his brain controlling thinking skills, personality and inhibitions, according to the document.
Mr Campbell is accused, on indictment, of four charges of lewd and libidinous practices and one of committing a homosexual act with a minor.
Another charge alleges that he engaged in sexual activity with another boy, three charges allege breach of the peace by exposing himself and one of speaking to a boy in a sexually explicit manner.
The offences are all alleged to have taken place on different occasions between 21 March 1995 and 19 January 2011 at his farm at Talisker, near Carbost, and at other locations.
Mr Campbell has pleaded not guilty to the charges.
The first witness on Monday was one of his alleged victims, now aged 32 and living in Moray.
He told the court that on one occasion he was visiting Mr Campbell's land when he was 14 and the farmer exposed himself to him in a byre.
The witness said: "I didn't make a complaint.
"The first I knew there was an investigation was when police approached me a couple of years ago about events involving Neil Campbell while I was in my early teens."
The trial continues.