Cleared to return: Kildonan clearances marked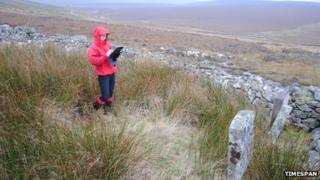 Descendents of people evicted in the notorious Kildonan clearances in Sutherland are attending a ceremony to mark the 200th anniversary of the event.
On 12 August 1813, 96 people left Helmsdale on a ship bound for Canada after being forced from their homes in the Strath of Kildonan.
Two hundred years later, Monday night's commemoration is part of a two-week programme which has attracted visitors from all over the world.
Clearances of agricultural tenants to make way for sheep happened throughout the Highlands and Islands and even in the Borders during the early 19th century but the violent evictions in the Strath of Kildonan were among the worst.
More than 1,000 people were cleared from the area and forced to take up fishing on the coast, move to towns and cities or emigrate to the colonies.
The tactic of estate managers working for the Duke and Countess of Sutherland was simply to burn their tenants' cottages, barns and pasture to prevent those being evicted from returning.
Hazardous conditions
Infamous estate factor Patrick Sellar was briefly imprisoned and charged with culpable homicide when at least two elderly people died soon after their homes were destroyed.
However, at a trial in Inverness a jury consisting largely of landowners and merchants unanimously found Sellar not guilty after deliberating for just 15 minutes.
The 96 evicted tenants who boarded the Prince of Wales at Helmsdale 200 years ago faced a two-month sail to Canada where they helped to found the city of Winnipeg.
The journey was hazardous and both crew and passengers were struck down by an outbreak of typhoid.
Weather conditions were also harsh in the bitter Manitoba winter as the colonists attempted to plant crops and create agricultural holdings.
They were also caught in the middle of a brutal fur trading conflict between the Hudson's Bay Company and the Northwest Company.
Many descendents of those settlers have returned to Sutherland this month for a series of lectures, tours and ceilidhs as part of the Translocation Festival.
They've been joined by visitors from elsewhere in Canada, the US and Australia who can also trace their families back to the area.
The bi-centenary commemorations have been organised by staff and volunteers at Helmsdale's Timespan Museum and Arts Centre.
The ceremony in the village sees 96 candles floated out of Helmsdale harbour into the North Sea.
Other events have included visits to ruined townships and archaeological excavations, a transatlantic Strip the Willow with dancers in Winnipeg and a service including unaccompanied Gaelic psalms in the tiny Kildonan church - an echo of the final sermon many of the cleared would hear in their homeland.