Scottish Gaelic dictionary gets £2m boost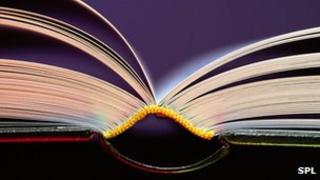 The Scottish government has given £2m funding for an online Gaelic dictionary that could take 30 years to complete.
Work has already begun collecting source material for a digital archive containing 30 million words.
The project is a partnership of Skye's Gaelic language centre Sabhal Mor Ostaig UHI and Aberdeen, Edinburgh, Glasgow and Strathclyde universities.
It is thought there are about 60,000 speakers of Gaelic - one of Europe's ancient languages.
Gaelic has fewer letters than the English alphabet - 18 against 26.
The aim of the project is to produce a historical dictionary of Gaelic that will be comparable in value and status to dictionaries already available for Scots and English.
Compilers expect it to have more than 100,000 entries.
The Scottish Funding Council (SFC) said the dictionary would provide a new understanding of the structure, variations and development of Gaelic through its use in speech, literature, song and place names.
The SFC's funding package will help to accelerate the project with the recruitment of more staff and to buy software to support their work.
Preparatory research has been going on for a decade while work on the actual dictionary will begin five years from now.
Other organisations are also providing financial support to the project.
The Arts and Humanities Research Council is providing £100,000 and £50,000 is coming from the Economic and Social Research Council.
Gaelic national body Bord na Gaidhlig has supported the work since 2004 and contributes £75,000 a year.
Sabhal Mor Ostaig UHI is managing the project called Faclair na Gaidhlig.
'Secure future'
First Minister Alex Salmond has welcomed the new funding package.
He said: "We're committed to working with a range of other public bodies to create a secure future for the Gaelic language.
"The dictionary initiative will play an important part in that work and I'm delighted that this extra funding has been identified to drive forward the project."
SFC chairman John McClelland said the Faclair na Gaidhlig project was vital to securing the future of the Gaelic language.
Prof Boyd Robertson, principal of Sabhal Mor Ostaig, added: "The award will expedite preparatory work for the dictionary which will, in time, give Gaelic a resource comparable to the Dictionary of the Older Scottish Tongue and the Oxford English Dictionary."