Early morning quake felt in Gairloch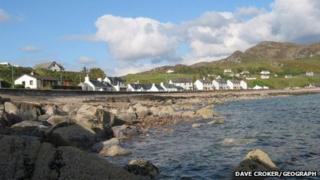 A small earthquake has been felt by residents of a village in Wester Ross.
The British Geological Survey recorded a 2.8 magnitude quake centred on Gairloch at 05:04 and that people had reported experiencing it.
It is the second time in months that a quake of that magnitude has been recorded at Gairloch.
In May, local resident Roy MacIntyre told BBC Radio Scotland he had felt the walls of his house shudder as if a large bus had passed by outside.