Negatives found in Lewis barn inspire photography event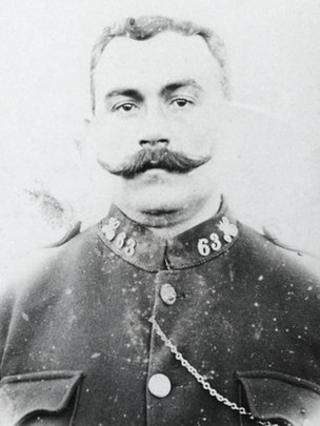 The discovery of pre-World War I plate glass negatives in a barn on Lewis has inspired a series of public workshops on the photographic technique.
The negatives were of images taken by Dr Norman Morrison, a police officer and zoologist.
Brought up on a croft in Shawbost on the west side of Lewis, Dr Morrison returned to the area to document island life.
Photographer David Gillanders will lead the workshops.
They will be held on 15 July at the Old School Community Centre in Shawbost.
Comhairle nan Eilean Siar, which is helping to host the event, said people should book a place on the workshops in advance.
Dr Morrison had a particular interest in snakes and his research led to him being dubbed The Adder King.
Civil war
His photographs of islanders were taken in the early 1900s and included portraits of families.
Plate glass photography continues to be popular with photographers today.
In the US, Richard Barnes and Robert Szabo use the wet plate collodion photography process to re-create American Civil War scenes.
The pair were inspired by civil war photographers who documented the aftermath of battles.
Gardner's 1862 exhibition, The Dead of Antietam, was the first time that the general public had been able to view photographs of a war.
Antiquated photographic techniques have also been used by Ed Drew, a staff sergeant in the California Air National Guard, to record US military service in Helmand Province, Afghanistan.