Former Highland councillor in confiscation order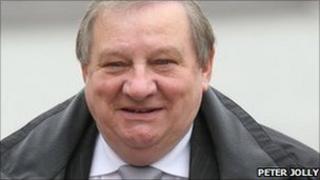 A former Highland councillor has been served with a confiscation order for £34,082.78 at Inverness Sheriff Court.
John Holden was jailed for a year in 2011 after being found guilty of falsely claiming £43,000 in benefits.
The 65-year-old, who had represented Inverness South for Labour, denied the charges.
Holden has repaid money he falsely claimed from Highland Council and the Department of Work and Pensions. The £34,082.78 involves income support.
Lindsey Miller, head of the Serious and Organised Crime Division, said Holden made his false claims over a period of almost 10 years.
He added: "While he has made some efforts to repay what he took, today, after being brought to justice for his crime, he has been ordered to repay the entirety of the balance of his illegitimate income."