Planned new European laws 'threaten' rare seeds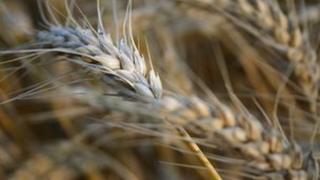 Proposed regulation threatens rare varieties of cereals, fruits and vegetables planted by farmers and other growers, it has been claimed.
The EC's Directorate General for Health and Consumers says existing laws are outdated and need to be changed.
It will present its proposals to commissioners on Monday.
But Highland grower Agric Hadron and groups such as the Soil Association have concerns that the new legislation will outlaw traditional varieties.
The directorate, which consulted on proposed changes to legislation in 2011, said many of the laws controlling the sale and planting of seeds dated back to the 1960s and 70s.
It said priorities have changed since and the legislation needs to better reflect modern food safety, new technologies and rules on the traceability of food.
The Soil Association believes the proposed new regulation will put the future of plant biodiversity at risk.
Mr Hadron, a grower and seed conservationist in the Black Isle, said it was "fundamentally flawed".
He said it could lead to a situation where it would be illegal for a person to grow vegetables of a strain handed down through their family in their garden.
Mr Hadron added: "While its objective purports to be the protection of legitimate plant breeders' rights, its structure and drafting is indicative of an entirely different purpose: to restrict seed availability to large-scale transnational agribusiness product.
"It should be rewritten with a more constructive and appropriate perspective."