Highlands and Islands Enterprise hails its investments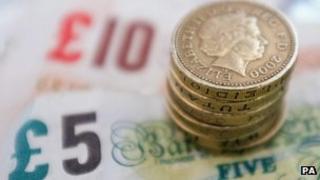 Highlands and Islands Enterprise (HIE) has said it has invested £80m across its region in 2012-13.
Publishing its end of year results, it said it had met or exceeded targets in its work helping businesses to increase turnover and international sales.
HIE's area includes Argyll, the Highlands, Moray, Northern Isles and the Inner and Outer Hebrides.
During the past year, it also announced its involvement in a major rollout of high-speed fibre broadband.
HIE also revealed it was supporting the expansion of French tech firm Capgemini's operations in Inverness.
There have been lows too for the agency in 2012-13.
A call centre in Aviemore it has supported in the past closed with the loss of 85 jobs and it was criticised for its handling of the sale of a smokehouse in Wester Ross.
HIE chairman Prof Lorne Crerar described the end of year results as "excellent".
He said: "HIE's focus on investing in, and attracting, funding for projects which broaden our region's economic base and appeal is delivering results.
"We continue to build on and promote our considerable assets to support business and community growth.
"Such is our capacity to respond quickly to opportunity and demand that we were successful in securing an additional £22.5m from the Scottish government during the year to progress projects across the region."
Prof Crerar said sites to have benefited from this funding included the Inverness Campus, Enterprise Park Forres, Warness Park in Orkney and Arnish Business Park near Stornoway.