Stornoway Gazette to go tabloid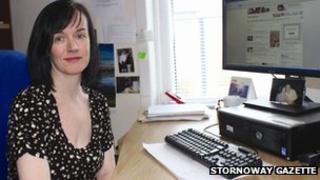 The Stornoway Gazette is to be re-launched as a compact.
The broadsheet has been printed for 96 years and the decision to change the size of the newspaper followed positive feedback to a readers' survey.
The re-launch is planned for later this year and will include a "reader-led review" of all the weekly paper's content.
Editor Melinda Gillen said the Gazette was entering an exciting time in the newspaper's long history.
She added: "We want to create a new modern, fresh look for the Stornoway Gazette and have started work on designs to better present the news and content of the paper."
Last year, the Badenoch and Strathspey Herald and the daily Press and Journal went compact.