Inverness bird egg accused changes pleas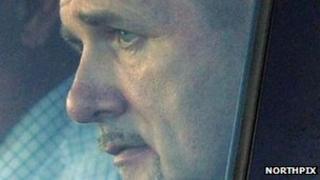 A man on trial accused of illegally possessing and trading in birds eggs has changed his plea to guilty to some charges he faced.
Keith Liddell, 53, of Inverness, has pled guilty to 11 of 13 charges relating to being involved in the illegal trade of eggs.
He has also pled guilty to two of three charges relating to unlawful possession of eggs.
Sheriff Gordon Fleetwood deferred sentence until 9 April.
The trial had been taking place at Inverness Sheriff Court.
The birds involved in illegal trading included hobby, red and black kites, peregrine falcons, Egyptian vultures and sparrowhawks.
Liddell pled guilty to two charges of unlawful possession of 338 eggs including a number of Scottish rare breeding birds.
They included Slavonian grebes, black-throated divers and ospreys.
The offences took place between August 2004 to June 2009.
The RSPB worked with police in the investigation of the case.
Ian Thomson, head of investigations at RSPB Scotland, said: "This is among the biggest egg trading investigation that RSPB has ever been involved with.
"The illegal and outdated practice of egg collecting can have a devastating impact on the future population of vulnerable or slow breeding species, such as birds of prey and divers."