Power cut payment exemption to go in 2015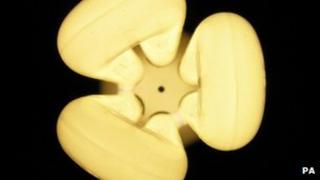 Electricity company customers in the Highlands and Islands will be eligible for compensation if they are without power for 12 hours from 2015.
People living in the Highlands, Hebrides and Northern Isles are currently exempt from the payments that apply to other parts of the UK.
In the Highlands and Islands, compensation can be paid, but it is at the power firms' discretion.
Energy regulator Ofgem has made the change to the rules.
Its new framework for electricity distribution networks, which will run from 2015 to 2023, also reduces the time after which compensation can be claimed from 18 hours to 12.
The payments will be made automatically to customers who are registered as vulnerable.
Ofgem told BBC Radio Scotland that the Highlands and Islands exemption would end because of confusion over payments following bad storms in December 2011 and January 2012.
Danny Alexander, Lib Dem MP for Inverness, Nairn Badenoch and Strathspey and secretary to the Treasury, has welcomed the move.
"I'm delighted to see this ridiculous inequality is to disappear and that Ofgem has recognised the anomaly," he said.
"People in the Highlands face some of the most severe weather in the country, making them heavily dependent on power supplies.
"To then exclude them from compensation available to everyone else in the country who suffered power cuts was a nonsense."