South Ayrshire Stalking defends Raasay role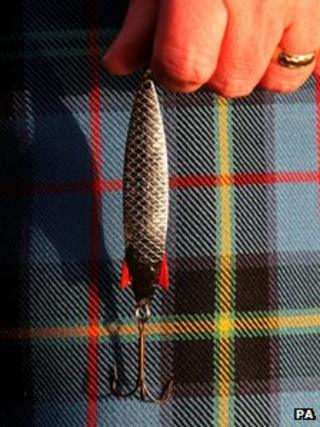 The stalking company that agreed to give up the lease it had won to control sporting rights on Raasay said some islanders had welcomed its involvement.
South Ayrshire Stalking bid for and won the lease from the Scottish government.
But after a row, the firm and the government came to an agreement that allowed Raasay Crofters' Association to hold onto the lease.
Chris Dalton, of South Ayrshire Stalking, said there were islanders who had wanted to work with the business.
He told BBC Radio Scotland's Out of Doors programme the impression had been given that the crofters had been given a "rough deal".
Mr Dalton added: "People maybe think some sort of arrogant individual was wanting to go across and dictate to them and, if you like, strip the resource from the island and bring it back onto the mainland, which could not be further from the truth."
He said his business would have brought experience, offered training and worked with islanders and could potentially have attracted foreign investment.
Mr Dalton added: "To be fair, we have been approached by residents of the island who actually were quite keen, and are still keen quite keen, to work with us."
The lease to manage shooting and fishing rights on Raasay could remain in the hands of crofters long term, the environment minister said last week.
'Below radar'
The Scottish government had been accused of acting like an absentee landlord after the lease was awarded to South Ayrshire Stalking.
Raasay Crofters' Association, which made a lower offer for the lease, had managed the rights for 18 years.
Paul Wheelhouse said lawyers were examining the possibility of letting the rights directly to the crofters.
The Scottish government owns the lease which was put out to tender last year.
Raasay Crofters' Association, which was set up to handle the lease after a public agency gave it up, believed that even if it did not put in the highest bid it would retain the lease because ministers recognised its economic importance to the small island.
Following a public row, First Minister Alex Salmond announced last Thursday that the company had agreed to relinquish the lease and the crofters were given a year's extension.
Mr Wheelhouse later told BBC Alba that officials had handled the tendering process in good faith.
He said the lease's importance to islanders had "slipped below the radar" and only latterly had the issue come to the attention of ministers.