Jura and Lewis projects secure lottery funds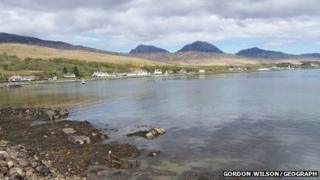 Two island projects have been awarded funding from Big Lottery Fund Scotland.
The Isle of Jura Development Trust has been awarded £653,225 to buy and redevelop Jura's only convenience store and post office.
Jura Stores in the village of Craighouse was built in the 1850s and was put up for sale last year.
Co Chomunn Na Pairc, a community group in South Lochs, on Lewis, has secured £234,680 to open a 24-hour fuel pump at Ravenspoint in Kershader.
The nearest petrol station at the moment is more than 20 miles (32km) away.