Lifeboat helps Skye firefighters tackle Raasay blaze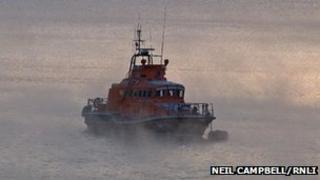 Six firemen were taken by lifeboat to Raasay after a fire broke out in a house on the island.
The crew was transported from the nearby Isle of Skye by Portree RNLI after the alarm was raised at about 04:30.
The blaze in Inverarish Terrace in Inverarish destroyed a room and caused smoke damage to the rest of the building.
No-one was injured and the firefighters returned to Skye at about 06:50.