Sutherland Clearances influenced composer's new work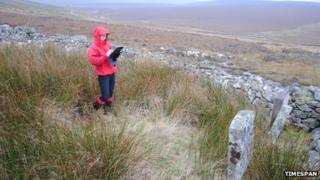 The Highland Clearances of the early 19th Century have influenced a Scottish composer's latest work.
Robert Aitken new soundtrack Kildonan features music he wrote for a new smartphone and tablet app.
Museum Without Walls: Scotland's Clearances Trail App was created to mark the 200th anniversary of clearances in the Strath of Kildonan.
The soundtrack has been praised by Guy Perrotta, producer and director of a double Emmy award-winning documentary.
The tracks Pan's Calling and Red River Rant are on the app.
Aitken, who was born and brought up in Brora in Sutherland, said: "My aim is to drop the listener into a particular point in time and experience the life-story of a situation.
"I want the music to be felt rather than just heard.
"With Kildonan it was also important to examine the big themes of life, then and now - to connect the past with our present in what I do not see as time immemorial, but the ever moving cycle of life as time orbital."
Jaws star
Perrotta produced and director the award-winning Mystic Voices, a documentary film about the 1630s Pequot War between Native Americans and English colonists and their allies.
Jaws star Roy Scheider was one of the film's three narrators.
Perrotta said: "Kildonan is very different from what is found in some works involving Scottish history, which sometimes resorts to what seems like a stereotypical take on what the music ought to sound like.
"Kildonan is a breath of fresh air."
Handmade snowshoes
Starting in the late 18th Century and running into the 19th Century, the Highland Clearances saw townships occupied by generations of families cleared to make way for large-scale sheep farming and the rearing of deer.
Landowners were seeking to "improve" their estates in line with the industrial revolution. Their hope was to make more capital from the land by running shooting estates, or starting industrial-scale livestock farming.
In some cases people who had lived on the land for generations left voluntarily, while others were forcibly evicted and their homes burned and demolished.
In 1813, about 100 people left the Strath of Kildonan.
Several of the families sailed to Hudson Bay, in north east Canada, where they were forced to build their own shelters to protect themselves against severe winter conditions.
The following spring, they set off on foot for the Red River Settlement around Lake Winnipeg in Canada where Scottish aristocrat, the Earl of Selkirk, had promised them land.
Many made the 100 mile (161km) in handmade snowshoes.