Litter scheme Amazon vouchers dropped for cash prizes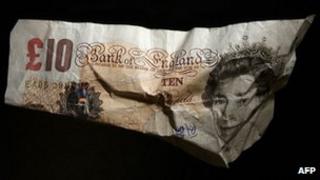 A Highland Council-run school litter scheme criticised for offering Amazon vouchers as rewards will start next week with cash prizes.
Last month, MSP John Finnie said the local authority should not be using a company criticised for how much tax it pays on its profits.
Highland Council's leader Drew Hendry said he was disappointed an innovative scheme was being attacked.
The trial project was awarded £24,000 by Zero Waste Scotland.
Ten secondary schools are involved in the effort to reduce litter and recycle more waste.
Pupils taking part were to be entered into a prize draw to win £10 Amazon vouchers.
But now instead of vouchers, Highland Council said pupils will have the chance to win £10.
Mr Finnie said the scheme should have been an opportunity to involve local businesses.