Bid to equip shinty clubs with defibrillators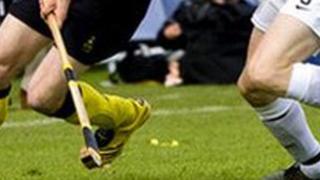 Ambitious plans to equip every shinty club in Scotland with a defibrillator have been launched in Skye.
Charity Lucky2BHere is also offering CPR training to sport professionals to then pass on the potentially life-saving skills to colleagues.
Ross Cowie set up the Skye-based charity after he suffered a heart attack at a shinty club in Portree.
Mr Cowie was found to have the same type of condition which struck down footballer Fabrice Muamba in March.
The 24-year-old Bolton Wanderers midfielder suffered a cardiac arrest during his side's FA Cup tie at White Hart Lane. He survived.
Mr Cowie said that if it had not been for a passing ambulance crew he would have died.
He said: "I have since discovered the survival statistics in this country are very poor, but in other western countries they are much higher."
Mr Cowie said that one of the legacies of the London Olympics was to have defibrillators available at sporting events.
There are more than 30 shinty clubs in Scotland.