Highland pupils get advice on 'legal highs'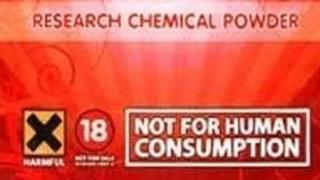 Guidance on the dangers of taking "legal highs" has been issued to Highland Council's 29 secondary schools.
The local authority said it had provided head teachers with a fact sheet to share with pupils.
The advice warns of the risks of mixing "legal highs" and other drugs with alcohol.
The guidance has been sent out ahead of schools breaking up for the festive holidays.
It also comes just weeks after a substantial quantity of packets containing suspected "legal highs" were stolen from a store in Nairn.
Police said the substances were professionally packaged and should not be consumed.