SGL Carbon Fibre in Muir of Ord seeks cost savings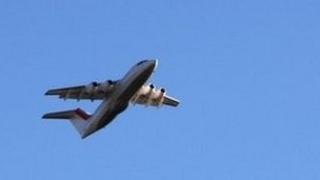 Management at a company that makes carbon fibre products are in talks with union representatives about cost savings due to poor market conditions.
SGL Carbon Fibres in Muir of Ord, Ross-shire, employs 206 people.
Senior management said they hoped to avoid redundancies and were considering a temporary reduction of working hours.
The company, a division of SGL Group in Germany, said it had been affected by delays in projects in the aerospace and wind energy industries.
It also supplies materials for car-making and sports equipment businesses.
Following the downturn in production, a number of staff have been diverted to other duties such as supporting maintenance activities and carrying out a number of other "site-improvement activities".
Operations manager Steve Easton said: "We simply don't have the demand at the moment for our full product range and we cannot keep the entire workforce occupied.
"We are very reluctant to consider the prospect of redundancies because we don't want to lose experienced people.
"We need to maintain a workforce of a specific size and skill level to be able to respond quickly when the market picks up in the future. That's why we've started talking to the union representatives about possible alternatives so that people can remain in their jobs."
The business position of the company and the future order book were discussed at meetings on Tuesday and Wednesday.
Bosses and union leaders have agreed to hold further discussions over the coming weeks with a view to finding a joint solution.