NDA to push ahead with nuclear archive in Caithness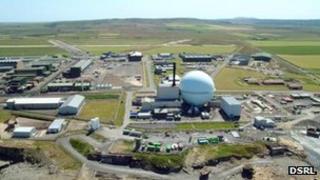 The Nuclear Decommissioning Authority (NDA) has said it will push ahead with plans to build an archive for the UK civil nuclear industry in Caithness.
The proposal for a building on Highland Council-owned land near Wick airport was announced in 2008.
The NDA said a commercial partner would operate the archive, which could be open by 2016.
It would hold between 20 and 30 million digital, paper and photographic records going back to the 1940s.
The archive could cost up to £14m to construct and the running of it could provide work for 20 people.
It would also provide a new home for Highland Council's North Highland Archive.
Caithness is already home to Dounreay, an experimental nuclear power complex built in the 1950s.
NDA chairman Stephen Henwood said the decision to proceed with the archive project was significant.
He added: "Today's announcement signals the culmination of an extensive piece of work to devise a strategy for the long-term safe management of a huge volume of records dating back to the 1940s.
"The archive to be built in Wick will be an extremely important national facility and I'm particularly pleased about the additional economic benefits that will come to the north of Scotland by placing the archive in Caithness."
The move has been welcomed by MP John Thurso and Rural Affairs and the Environment Secretary Richard Lochhead.