Warning after 'legal highs' stolen in Nairn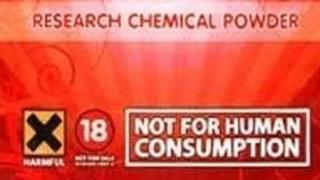 A substantial quantity of packets containing suspected "legal highs" have been stolen from a store in the Highlands, police have warned.
Northern Constabulary said they were concerned the substances were in circulation after the break in on Nairn High Street on Sunday night.
Officers said despite being marketed as legal highs packets carry warnings they are not for human consumption.
Police warned of the risks of taking the substances.
Det Insp Brian MacKay said: "The dangers of these so-called 'legal highs' are unknown and mixing them with another drug or alcohol can result in even more severe consequences.
"These substances can be professionally packaged and branded, but this doesn't remove the substantial risk to health.
"We would strongly advise anyone against consuming any psychoactive substances and would urge anyone suffering from adverse effects to seek immediate medical attention."
Officers appealed for information and asked anyone coming across the substances to hand them in to police.