Lochaber timber shipped out to Alexandria in Egypt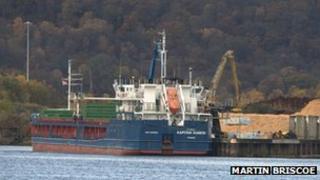 A Lochaber saw mill has secured a contract to supply one of Egypt's largest timber distributors.
About 6,500 sq m of kiln-dried sawn timber from BSW Timber's Fort William site left by boat from Loch Linnhe to Alexandria earlier this month.
It was the first time a large quantity of timber had been sent from the Lochaber mill to North Africa.
Previously, the Borders-based company supplied its North African markets from a mill in Latvia.