Fuel discount scheme could be extended to UK mainland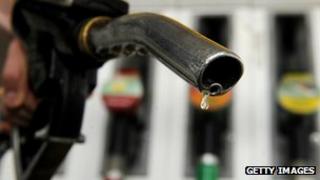 The Treasury is to examine whether its fuel duty rebate scheme, which reduces the price of petrol for some islanders, should be extended to the mainland.
The discount scheme, which was introduced in March, gives motorists a maximum 5p per litre reduction in duty.
At the moment it applies to the Hebrides, Northern Isles, islands in the Clyde and the Isles of Scilly.
There is a proposal to extend it to parts of Cornwall and the north west Highlands.
Following Wednesday's autumn statement, the Chief Secretary to the Treasury Danny Alexander said the plan would be examined over the next six to nine months.
The European Commission would have to approve any extension of the UK scheme.