TV campaign appeals for new Gaelic teachers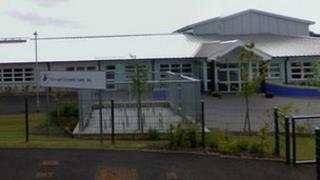 A TV campaign to promote careers in Gaelic teaching launches this weekend amid problems recruiting a head for a Gaelic-medium school in Inverness.
Bòrd na Gàidhlig hopes the 11-day run of adverts will attract new students to the profession.
The campaign comes amid efforts to fill the head teacher vacancy at Bun-sgoil Ghaidhlig Inbhir Nis.
Highland Council, which has been trying to make an appointment for three years, has met parents on the matter.
The local authority said parents would be consulted on the next step of the process to appoint a head teacher.
A teacher from Sweden who was acting head at the school in Inverness was interviewed for the job last month but was not appointed.
When the school opened in 2007, it was the first purpose-built Gaelic-medium school in Scotland.
Bun-sgoil Ghaidhlig Inbhir Nis has a roll of 169 primary school pupils and 94 nursery pupils.
Pupil target
Last month, a European minority languages organisation raised concerns about making a non Gaelic-speaking appointment.
The European Language Equality Network wrote to Highland Council asking it to consider alternative ways to fill the post, such as appointing a Gaelic speaker and giving them managerial support.
Highland Council said it was working hard to fill the vacancy.
Bòrd na Gàidhlig said the TV campaign was a first for the Gaelic organisation.
Head of education and learning Mary MacMillan said: "There are an abundance of career opportunities in Gaelic-medium education, and in using TV advertising we can reach hundreds of thousands of people with this important message.
"Scotland aims to double the number of children going through Gaelic-medium education by 2017 and this is only achievable by also increasing the number of Gaelic teachers."