Gaelic school head teacher post remains vacant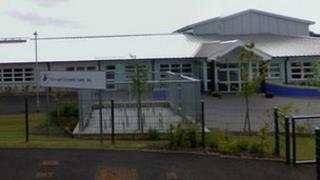 Highland Council is still having problems filling a head teacher vacancy at a Gaelic-medium school in Inverness.
A teacher from Sweden who is acting head at the school, Bun-sgoil Ghaidhlig Inbhir Nis, is understood to have been interviewed for the post.
But the council, which opened up the post to teachers who were not fluent in Gaelic but were prepared to learn, said the job would now be re-advertised.
It has been trying to fill the vacancy for the past three years.
When the school opened in 2007, it was the first purpose-built Gaelic-medium school in Scotland.
Bun-sgoil Ghaidhlig Inbhir Nis has a role of 169 primary school pupils and 94 nursery pupils.
Earlier this month, a European minority languages organisation raised concerns about making a non Gaelic-speaking appointment.
The European Language Equality Network wrote to Highland Council asking it to consider alternative ways to fill the post, such as appointing a Gaelic speaker and giving them managerial support.
Highland Council said it was working hard to fill the vacancy.