Hearings expected on 'Cinderella curfew'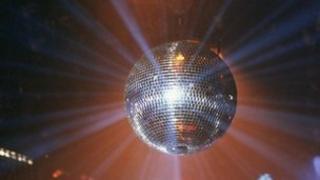 Hearings could be held next month so venues covered by Highland Council's "Cinderella curfew" can have the terms of their licences changed.
Earlier this month, Highland Licensing Board agreed to end the door entry policy.
It required 13 pubs and nightclubs in Aviemore, Dingwall, Inverness and Thurso to refuse entry to people after midnight and was introduced in 2003.
The licensing board will be asked next week to hold hearings on 18 December.
The venues which would need their licences amended are Johnny Foxes/The Den, Vinyl and Play, Hush, Miami, Karma Lounge, Cake, Hootananny/Sofa Bar and Ironworks in Inverness.
Winking Owl and Vault in Aviemore, Skinandi's and The Newmarket Bar in Thurso and The Picture House in Dingwall.
After a two and a half hour meeting in Inverness on 6 November, Highland councillors voted to remove the curfew.
The restriction was put in place as a way of managing night-time economies and policing, and easing pressure on taxi ranks.
The police wanted the current rules to remain, but opponents said that they made the Highlands a laughing stock.
Highland Licensing Board agreed in June to review its door entry policy and sought views from the public.
Fifty-nine responses were received during the public consultation.
Thirty-eight respondents supported removal of, or changes to, the curfew. Sixteen respondents said it should be retained as it is, or in a slightly altered form, while five were neutral or had no comment to make on the policy.