New project links up Norse thing sites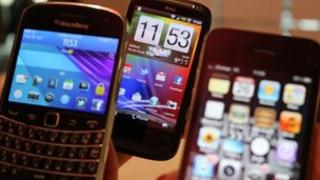 A new tourism campaign has been launched that encourages history enthusiasts to tour thing sites, ancient Norse meeting places.
Funded by the EU, the Thing Sites GeoTour involves Scotland, Norway, Iceland, the Faroes and Isle of Man.
It has been described as a treasure hunt in which visitors use GPS and mobile phone apps to uncover details about the locations.
Thing sites can be found in Shetland, Orkney and the Highlands and Islands.
This year archaeologists have been examining a thing buried under a car park in Dingwall, Ross-shire.
Lauren Doughton, place names assistant at Shetland Amenity Trust, said: "For our Norse ancestors the thing sites would have been a central location within their landscape.
"Today the only indication we have that many of them existed is their place names.
"The GeoTour is a great way of bringing these places back to life, and making them accessible to people again."