A9 lay-by rapist Lukstins fails to overturn conviction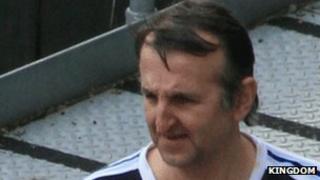 A man who raped a woman he had lured to Scotland from Latvia with the offer of a job as a nanny has failed to overturn his conviction.
Indulus Lukstins, 51, attacked the 21-year-old in a lay-by on the A9 south of Inverness in January 2011.
Lukstins, from Latvia, denied rape. He was jailed for seven years.
In his appeal to the Court of Criminal Appeal in Edinburgh, he complained about the way police had interviewed him. Five judges rejected the appeal.
The judges discussed the legal powers of the police to question and obtain evidence from suspects before coming to their decision.
They rejected Lukstin's argument adding that, even without the DNA evidence, there would have been enough evidence for a conviction.
Lukstins was sentenced at the High Court in Edinburgh in October 2011.
He had lodged a special defence that the sex was consensual, but this was rejected by the jury in his six-day High Court trial in Dundee.
Jobs website
The woman, who cannot be named, told the court how she had lived in England for about two years, before returning to Latvia having fallen pregnant.
But after suffering a miscarriage she began to again look for work in the UK.
She told how she had spotted an advert on a Latvian jobs website for a nanny to a Russian family based in Glasgow.
The woman sent off a CV and pictures to the advertiser and was told a few days later she had been given the job by a man who identified himself as "Ivars".
Lukstins picked her up at Prestwick Airport, but drove to Inverness when she thought she would be going to Glasgow. She was raped on the journey north.
Lukstins later dropped her off at a Tesco store in Inverness where she alerted a security guard to the attack and the police were called.
Despite the attack, the woman still believed she may have had a job to go to. It was only when she called a telephone number Lukstins had given her that she discovered it was a fake and realised she had been tricked.
The court heard Lukstins later threatened the woman by text.