Swedish teacher in running for Gaelic school's head post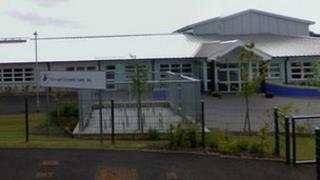 Highland Council has defended its efforts to fill a head teacher vacancy at a Gaelic-medium school in Inverness.
A teacher from Sweden who is not fluent in the language is in the process of being considered for the position, which has been vacant for three years.
She is already acting head at the school, Bun-sgoil Ghaidhlig Inbhir Nis.
A European minority languages organisation has raised concerns about making a non Gaelic-speaking appointment.
The European Language Equality Network (Elen) represents 37 lesser used languages, including Scottish Gaelic.
The organisation's Dr Davyth Hicks has written to Highland Council asking it to consider alternative ways to fill the post.
In his letter, he said: "We understand that the council's current position is not ideal but the implications of not making the right decision could have very negative consequences for many years to come - not just for Inverness but potentially for other areas of Scotland too.
"As a solution we suggest that it would be preferable to appoint an existing Gaelic medium teacher and give them the support and training on managerial skills to be a headteacher.
"A Gaelic speaker would have a better understanding of how immersion schooling works and its specific needs and priorities."
'Unsuccessful attempts'
Highland Council had to amend its advert for the post after efforts to fill it were unsuccessful. The new advert sought candidates who could learn the language.
Councillor Alasdair Christie, chairman of the adult and children's services sub committee, told BBC Radio Scotland that recruiting to the post had been challenging.
He said: "When you are looking for teachers, or indeed a head teacher as in this case, it is a question of who applies for the vacancy.
"Highland Council has been trying to recruit to this position for a number of years now and has had quite a few unsuccessful attempts."
Mr Christie said Highland, like other local authorities, had a programme which helped senior teachers progress in their careers to positions such as head teacher.
He added: "We have advertised numerous times and people have applied and been short listed and withdrawn. And at the moment there is one candidate going forward for this position."
Last month, the agency responsible for improving Gaelic said it would like to see every Gaelic school run by Gaelic speakers, but that was not always possible.
Bord na Gaidhlig chief executive John Angus MacKay said: "One of the problems we currently face is that the development of Gaelic-medium education requires radical measures if we are to keep the pace that we want.
"That will require finding people with a commitment to teaching and to learning the language, who are willing to undertake appropriate continuing professional development and particularly management training.
"We are working on this."