'Crowd appeals' to be made at Inverness P4 Digital 2012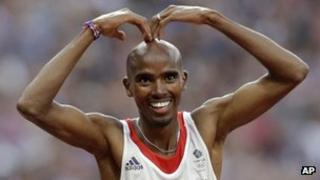 A health board and a charity will seek expertise from among more than 200 conference delegates to help them with healthcare issues.
NHS Highland and Albyn Housing Society along with other organisations will make "crowd appeals" during P4 Digital 2012 in Inverness.
Defence contractors and Olympic gold medallist Mo Farah's physiologist will be attending.
The two-day event has been organised by Highlands and Islands Enterprise (HIE).
HIE said two "crowd appeals" will be made during the conference when help with a healthcare pilot project will be sought from delegates.
Topics on the event programme include the role of digital technology in mental health, the changing role of primary care and also diabetes.
Representatives from electronics firms Copernicus Technology, which has its headquarters in Elgin, and Edinburgh-based Selex Galileo will be attending. Both do work in the defence industry.
Selex Galileo has a contract to develop electronic components for the radar system on the Eurofighter Typhoon.
Speakers will include Prof George Crooks, medical director at NHS 24, and gold medallist Farah's physiologist Dr Barry Fudge, who is senior physiologist at the English Institute of Sport.
P4 Digital 2012 will take place at Eden Court on 20 and 21 November.