NTS trustees told of issues affecting Inverewe Gardens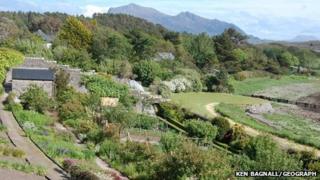 The National Trust for Scotland (NTS) has revealed the problems facing its main visitor attraction in the north west Highlands.
Trustees have been told of financial losses and declining visitor numbers at Inverewe Gardens.
NTS made an examination of the gardens and other selected properties as part of a project to help the trust make better use of its portfolio.
Opportunities to improve the future were also identified.
They included developing Inverewe House, the gardens' glasshouse and the wider estate for interpretation, education and accommodation.
The issues affecting the gardens and ideas on how its fortunes could be turned around were set out at October's meeting of NTS trustees.