Uni develops water quality test techniques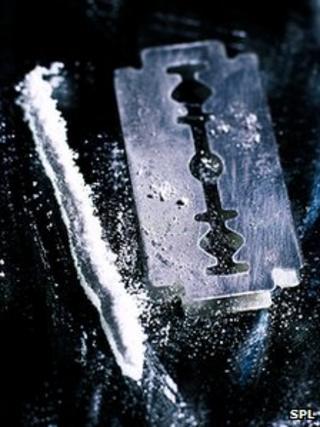 Scientists in the Highlands have come up with techniques to understand levels of illegal drugs in river or sea water.
Tests were done on samples taken from wastewater in Caithness to prove the methods developed at the University of the Highlands and Islands (UHI) worked.
Cocaine, morphine, methadone and a chemical in cannabis, were detected.
Researchers said the effects of illegal drugs and medicines such as paracetamol on water quality and ecology needed to be clearly understood.
Prof Stuart Gibb, of the Environmental Research Institute at Thurso's North Highland College UHI, supervised the development of what he described as highly sensitive techniques to detect 29 compounds that enter the marine environment through wastewater.
Once UHI's research is published and accepted by the science community, the hope is for the detection techniques to be used across Scotland.
The researchers, including Emmanouil Paraskevas, developed a technique to detect 22 compounds found in licensed pharmaceuticals and also seven representative of illicit drugs.
Prof Gibb said: "The compounds may not break down in the human body, or through the process of wastewater treatment.
"There is no legislation at present against the compounds from entering the environment."
He said the work being done at the Environmental Research Institute could lead to ways of better preventing the compounds from reaching rivers and seas.