Scottish Fuels in offer to Western Isles customers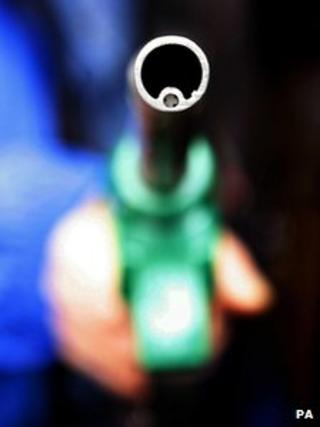 The main supplier of fuel to the Western Isles has written to customers offering to release them from contracts if they want to use another supplier.
Scottish Fuels' move comes after claims about a lack of competition in supply of fuel to the isles.
Stornoway-based fuel station owner Gordon MacLennan has cut his prices after switching supplier.
Some other station owners have said that they cannot do the same because of the nature of their contracts.
Western Isles SNP MSP, Alasdair Allan, has asked for more information on Scottish Fuels' offer.
The cost of petrol and diesel on the Western Isles and other Scottish islands has been a long running issue.
A UK government fuel discount scheme for motorists living on Inner and Outer Hebrides, Orkney, Shetland and islands in the Clyde, as well as the Isles of Scilly, was introduced in March.
The government scheme is intended to cut the price of a litre of diesel or petrol by 5p.
However, prices at forecourts in the Western Isles remain high.
According to the website PetrolPrices.com, the lowest costs for fuel at forecourts in or close to Stornoway is 138.9p for unleaded petrol and 147.9p for diesel.
The average UK prices for the fuel are 136.53p and 142.92p, according to the website.