Western Isles subsea cable costs rise to £700m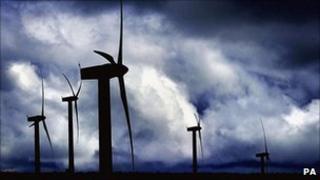 The cost of a planned subsea power cable to link renewable energy projects on the Western Isles and mainland Scotland has risen by 75%.
Scottish Hydro Electric (SHE), a subsidiary of energy company SSE, said it will now cost at least £700m.
SHE said hopes of completing the cable and the £75m-worth of infrastructure needed on Lewis in 2015 could be delayed for 12 months or longer.
Comhairle nan Eilean Siar's leader has called for inquiry into the project.
Angus Campbell said questions needed to be asked about the costs and time scale of the link, which would allow electricity generated by island wind and marine renewables to be transmitted to the mainland.
SHE said it was committed to working towards achieving timely, cost effective investment in the transmission system in the north of Scotland.
A spokesperson added: "We will provide a further update on the progress of the Western Isles transmission project, including our supply chain discussions around cost and delivery date, by the end of the year."