Sheep return to the island of Rum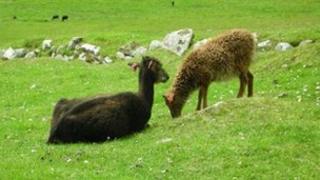 Sheep are grazing on a Scottish island for the first time in 55 years.
As many as 3,000 sheep were farmed on Rum until 1957 when the island was sold by its Lancashire-based owners to the Nature Conservancy Council.
Following the sale, the island became the focus of research on its population of red deer.
Scottish Natural Heritage, which now manages Rum, has provided 160 acres (65ha) of land for new crofts. Soay sheep are being raised by one crofter.
Soay, which are considered to have less of an impact on sensitive landscapes than more modern breeds, also graze on St Kilda.