Harris Tweed mill on Lewis targets Russia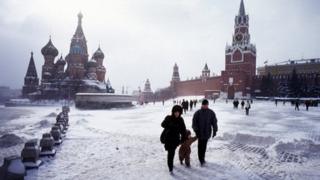 A Harris Tweed mill hopes Russia will become a major market for the fabric.
Lewis-based Harris Tweed Hebrides was one of 10 textile firms that took part in Style: Scotland, which was held in the British Embassy in Moscow.
Brian Wilson, chairman of Harris Tweed Hebrides, said Russia "ticked all the boxes" in terms of climate and respect for quality heritage products.
He added that it was a tough market to break into, but the rewards would be great for firms that persisted.
At the moment more than 40% of all Harris Tweed exports goes to Japan, overtaking sales to Germany, according to the Harris Tweed Authority (HTA).
Demand from that Far East market is expected to push this year's total production to more than a million metres of cloth. In 2009, production ran to just 500,000 metres.
Mr Wilson said he hoped Russia would emerge as another strong overseas market.
He said: "We have been working on the Russian market for three years and this was by far the strongest interest we have experienced from both the fashion and interiors markets.
"There is a real enthusiasm at present for British products and tradition.
"For example, there was the first Tweed Run in Moscow a couple of weeks ago and 300 people turned up in tweeds and rode round a Moscow park on their bicycles. Many of them were wearing Harris Tweed and every one of them would aspire to."