'Learner' may head Inverness Gaelic school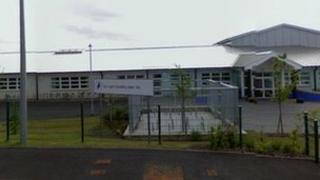 A Gaelic-medium school in Inverness still cannot find a Gaelic fluent head teacher, despite a three year hunt.
Highland Council has had to amend its advert for the post at Bun-sgoil Ghaidhlig Inbhir Nis, encouraging candidates who can learn the language.
The agency responsible for improving Gaelic said it would like to see every Gaelic school run by Gaelic speakers, but that was not always possible.
Some parents have expressed concern at the length of the vacancy.
Bord na Gaidhlig CEO, John Angus MacKay said: "We are in a position that the means to that end are not always available and we have to work with others to create them.
"We hope to see the Council and the parents working together to resolve this situation in the short term, so that things will improve, as we all wish in the longer term.
He added: "One of the problems we currently face is that the development of Gaelic-medium education requires radical measures if we are to keep the pace that we want.
"That will require finding people with a commitment to teaching and to learning the language, who are willing to undertake appropriate continuing professional development and particularly management training.
"We are working on this."