Row over Achiltibuie smokehouse sale price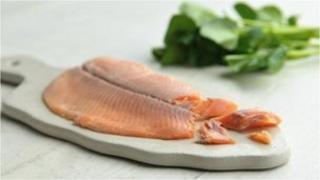 A development agency has defended its decision to sell off a publicly-owned smokehouse in Wester Ross to a firm which then shut it down.
The Achiltibuie factory is up for sale after the owner, Summer Isles Food, transferred its business to Alness.
Locals now want to pursue a community buy-out of the redundant premises.
But Summer Isles Food has asked for £120,000, more than double the £50,000 which Highlands and Islands Enterprise accepted for the plant six months ago.
The plant, which produced smoked fish and meat, was sold by HIE to Summer Isles Food in 2010.
The development agency later sought to delay the sale after the company said it was ceasing operations at Achiltibuie.
However, the closure of the smokehouse went ahead, and job losses hit the area hard.
Locals from the Coigach Community Development Company voted to pursue a community buy-out of the building, in an effort to remedy the economic damage.
But the group has been told by an official valuer for Summer Isles Food that it will cost them £120,000 to buy the plant using land reform legislation, a move which they say could price them out of the purchase.
HIE has defended their sale of the building.
A spokesperson said: "Approval of the proposed sale to Summer Isles Food was agreed in November 2010 at £50,000 plus VAT.
"We are confident that the valuation we received from our managing agents was representative of the market value of an industrial site which was always intended to be for the sole use as a fish processing/smoking facility."