Culloden man Bryan Haswell jailed over 'horrific' child abuse images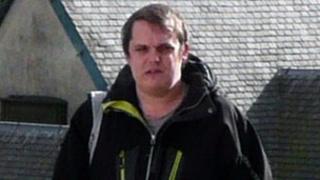 A Culloden man has been jailed for a year after downloading what were described as "horrific images" of child sex abuse from the internet.
Inverness Sheriff Court heard that Bryan Haswell accessed almost 500 pictures of children as young as one.
Police found that some of these images were in the most extreme category.
Sheriff Margaret Neilson criticised the way Haswell, 34, had been prosecuted as she had only been allowed to impose a maximum one year sentence.
She told Haswell: "I should make it clear that had you been prosecuted on indictment I would have had no hesitation in imposing a sentence of years rather than months. That option is not open to me."
The Sheriff demanded an explanation from the fiscal's office who said Crown counsel had advised that it was in the public interest to prosecute Haswell at summary level.
Sheriff Neilson said: "With respect I do not agree. I find it astonishing. His level of offending is worse than I have had the misfortune to deal with on indictment."
The court had heard that police found the stills and video footage when they raided Haswell's home.
He initially claimed there were not many images and most of them had been downloaded accidentally, but analysis uncovered a total of 471 images and 96 movies.
Haswell had admitted downloading images of child sex abuse at his home between September 2009 and February 2010.
Social workers told the court that he posed a high risk of reoffending and showed little or no empathy for the victims.
Because of the way he had been prosecuted and the maximum allowable sentence, Haswell is not eligible for sex offender rehabilitation courses in prison.
He was placed on the sex offenders register for 10 years.