People enjoying the outdoors closer to home, SNH says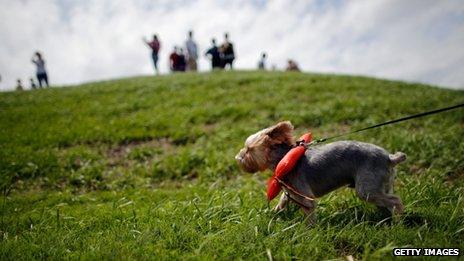 People are enjoying the outdoors closer to home and getting to places on foot while making less use of cars, according to Scottish Natural Heritage.
According to the results of a survey, visits taken on foot increased from 50% in 2004 to 67% in 2011.
Where transport had been needed for a trip, car usage fell from 43% to 28% over the same period.
SNH said 83% of adults surveyed said they had made at least one trip outdoors for leisure or recreation.
The figures are contained in the newly-published Scottish Recreation Survey.
Walking was the most popular activity, with 74% of outdoor visits last year. Family outings made up 9% of activities and cycling, or mountain biking, 4%.
The report added: "Forty eight percent of outdoor recreation visits were accompanied by a dog or dogs, a similar proportion to previous years.
"Overall, 47% of visits were taken alone while 39% were taken with family members."
Related Internet Links
The BBC is not responsible for the content of external sites.