Parents to help Highland Council schools hit PE targets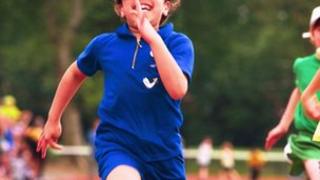 Parents and local sports clubs will be asked to help make sure Highland schools meet targets for PE.
The Scottish government wants primary pupils to have two hours of physical activity every week and S1-4 pupils two periods of PE a week by 2014.
In February this year, Highland Council recorded 80% of its primaries and 90% of its secondaries were achieving the two-hour target.
A new report said parents would be among people asked to help with sports.
The Highland Council report sets out how the local authority will ensure children get the required time of physical activity.
The report to next week's adult and children's services committee said the two hours' allocation includes time for pupils to change into their gym kit.
PE teachers, active schools co-ordinators and staff from arm's length body, Highlife Highland, would be involved, the council officers' report said.
It added: "In addition, sports development officers, local sports clubs, parents and other members of the community will be asked to become involved."